Hydroseeding CT: The Ultimate Guide To Maintenance And Care
Oakdale, United States - May 26, 2023 / Colonel Landscaping /
A Guide To Hydroseeding Maintenance And Care For Lush Lawns And Beautiful Landscapes
Maintaining a beautiful lawn and landscape is a challenging task, especially in areas with extreme weather conditions like Connecticut. However, ct hydroseeding has emerged as a popular and effective way to create beautiful lawns, restore damaged areas, and promote healthy growth. 
Hydroseeding involves spraying a mixture of grass seed, water, fertilizer, and mulch onto the soil, which helps to establish a thick, healthy, and beautiful lawn.
To help homeowners and businesses in Connecticut maintain their hydro-seeded lawns and landscapes, Colonel Landscaping is releasing a comprehensive guide to hydroseeding maintenance and care. 
Proper watering is crucial during the initial stages of a hydroseeding CT service. In the first few weeks, the goal is to keep the seedbed consistently moist but not saturated. This encourages germination and provides the young seedlings with the necessary moisture for growth. 
As a general guideline, water your hydro-seeded area two to three times a day for 5 to 10 minutes per session, depending on weather conditions and soil type. Be sure to adjust your watering schedule in response to rainfall to prevent overwatering.
Once the grass begins to grow, gradually reduce the frequency of watering while increasing the duration of each session. This encourages deeper root growth and helps establish a more drought-resistant lawn. 
After 4 to 6 weeks, transition to a regular watering schedule, providing your lawn with approximately 1 to 1.5 inches of water per week, depending on the specific needs of your grass type and local climate conditions.
Allow your newly hydroseeded lawn to grow to a height of 3 to 4 inches before mowing for the first time. This gives the grass sufficient time to establish a strong root system. 
When mowing, be sure to use a sharp mower blade and never remove more than one-third of the grass height at a time. Maintaining a consistent mowing schedule will encourage denser growth and a healthier, more attractive lawn.
Colonel Landscaping recommends waiting at least 4 to 6 weeks after the hydroseeding CT service before applying your first round of fertilizer. This allows the grass to establish itself and prevents the risk of fertilizer burn. 
When selecting a fertilizer, opt for a slow-release, balanced formula designed for your specific grass type. Apply the fertilizer according to the manufacturer's instructions, and be sure to water the lawn thoroughly after application to encourage nutrient absorption.
Weed control is an important aspect of hydroseeding maintenance, as weeds can compete with your new grass for water, nutrients, and sunlight. In the early stages, hand-pulling weeds is the best method for addressing unwanted plants. 
Chemical weed control should be avoided until the lawn has been mowed at least three times to prevent damage to the young grass.
As your hydro-seeded lawn matures, annual aeration and overseeding can help maintain its health and appearance. 
Aeration is the process of removing small cores of soil from the lawn, promoting better air, water, and nutrient penetration. Overseeding involves spreading additional grass seed over the existing lawn, filling in bare spots, and promoting a denser, more resilient turf.
By following these hydroseeding CT maintenance and care tips, you can enjoy a lush, beautiful lawn or landscape that will be the envy of your neighbors. With the proper care, a hydro-seeded lawn can provide years of enjoyment and serve as a valuable asset to your property.
About Colonel Landscaping:
Colonel Landscaping is a leading provider of landscaping and outdoor services in Connecticut. With over 20 years of experience, they have established a reputation for excellence and professionalism, providing a range of services, including ct hydroseeding, lawn care, tree removal, and more. Visit their website to learn more and get started on your journey toward a beautiful and healthy lawn.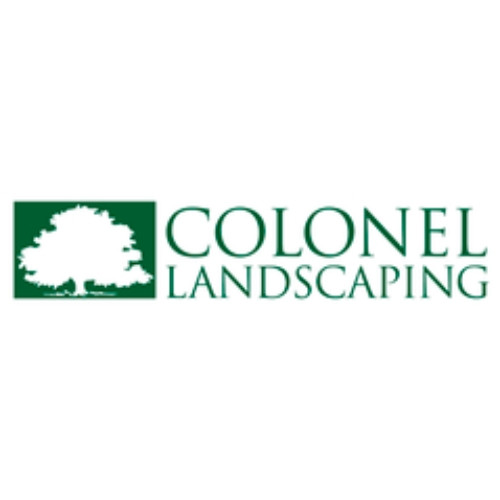 Contact Information:
Colonel Landscaping
276 Butlertown Rd
Oakdale, CT 06370
United States
Nicholas Schmitz
(860) 300-3497
https://colonellandscaping.com

Original Source: https://colonellandscaping.com/media-room/#/media-room