Transforming the IT Landscape: How Nuage Solutions is Making a Difference in Australia
Milton, Australia - May 26, 2023 / Nuage Solutions /
Nuage Solutions Continues to Revolutionize IT Support in Australia
As the leading provider of IT support in Australia, Nuage Solutions has carved out a unique space in the industry, delivering unparalleled service to customers who have long felt the sting of substandard service. With a deep understanding of the unique challenges customers face in the IT sector, the company is devoted to providing solutions that are genuinely needed, rather than simply making a quick sale.
The IT sector in Australia is expected to grow by 5.8% in 2023, with spending projected to reach nearly $117.7 billion, up from $111.2 billion in 2022. This robust growth underscores the strength and adaptability of the IT industry in Australia, which is continually evolving to meet the changing technological landscape. With increased investment in research and development, a vibrant startup ecosystem, and a growing demand for skilled IT professionals, the industry is primed for continued growth and success. This buoyant industry context sets the stage for Nuage Solutions to continue delivering top-tier IT support to businesses across Australia. 
Tailoring IT Support to Individual Needs
As the leading provider of IT support in Australia, Nuage Solutions is raising the bar by focusing on the unique requirements of each customer. It's a move away from one-size-fits-all solutions that are all too common in the industry. Here's how Nuage Solutions is making a difference:
Personalized Service:

Nuage Solutions recognizes that each business has its own distinct IT needs. Their services are not just generic packages but are customized to meet the specific demands of each client.

Value for Money:

With Nuage Solutions, clients only pay for the services they need. This approach eliminates the cost of unnecessary services, offering a better return on investment.

Focused on Customer Needs:

At the heart of their approach is a commitment to the customer. Nuage Solutions isn't interested in making a quick sale, but in delivering services that truly benefit their clients.
In an industry often characterized by quick sales and needless services, Nuage Solutions is changing the game, delivering IT support that is tailored to the individual needs of businesses across Australia.
Transforming Customer Experiences in the IT Industry
Nuage Solutions, the leading provider of IT support in Australia, is setting a new standard for customer experiences in the industry. The company's innovative and tailored approach to IT support is transforming the way clients engage with and perceive IT services. The dedication to customer satisfaction is unmistakable; unlike many, Nuage Solutions offers only the solutions necessary to meet each client's unique needs, leading to enhanced experiences for businesses all across Australia.
This commitment to personalized service and customer satisfaction is particularly significant in light of recent industry statistics. According to a report from Fullview, the software industry, which includes IT services, had an average customer satisfaction (CSAT) score of 78 in 2022. Although this score is well within the range considered good (75 to 85), there is always room for improvement. The same report suggests that CSAT scores are expected to rise across industries in 2023 and 2024 as companies invest more in customer experience. In this context, Nuage Solutions' focus on tailored and satisfactory service places it in a strong position to exceed industry averages and continue to transform customer experiences in the IT industry.
"We recognized the need to change the narrative in the IT industry. At Nuage Solutions, we aren't interested in making a quick sale. Our focus is on genuinely helping our customers by offering them the support they actually need," says Andrew Kolyvas, Managing Director of Nuage Solutions.
About Nuage Solutions
Nuage Solutions Australia was born out of a desire to rectify issues plaguing the IT industry. The company noticed a trend of customers being sold services they did not need, leading to unnecessary expenses and dissatisfaction. As an MSP, Nuage Solutions is committed to changing this narrative and creating a more honest, efficient IT industry. The company continues to prioritize the needs of its customers and is dedicated to providing solutions that are truly beneficial.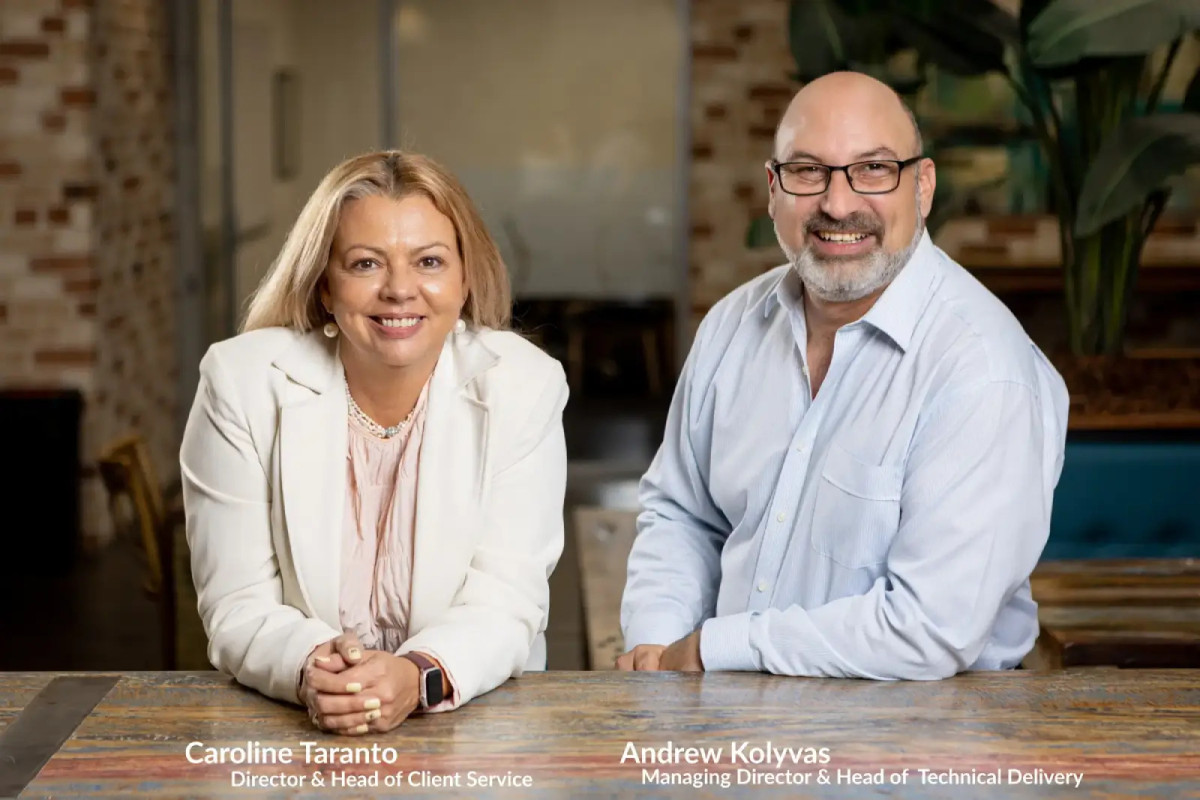 Contact Information:
Nuage Solutions
Kings Row, Building 1, Level 2 52 McDougall St
Milton, Queensland 4064
Australia
Andrew Kolyvas
+61 1300 682 437
https://www.nuagesolutions.com.au/

Original Source: https://www.nuagesolutions.com.au/media-room#/media-room